Chart of Share of Population with Alcohol and Drug Use Disorders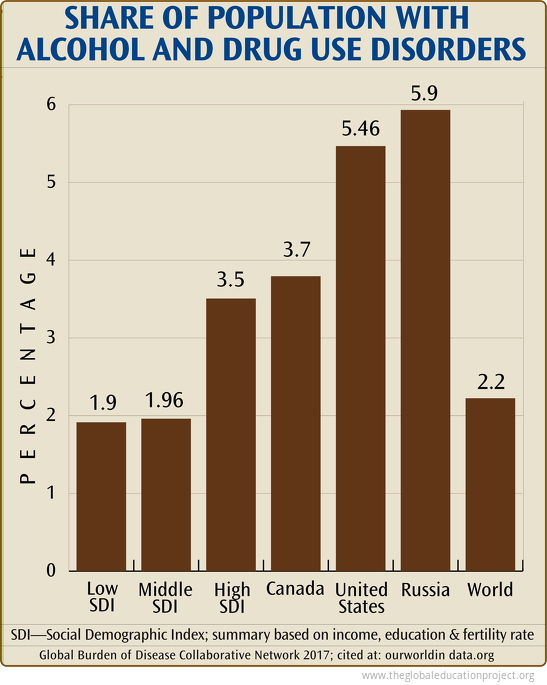 In 2018, the Center for Disease Control reported that US life expectancy had declined in recent years, a trend largely attributed to drug overdose and suicide. Suicide rates in the US have risen by 30% since 1999.
Sources
Global Burden of Disease Collaborative Network,2019; cited at: www.ourworldindata.org
Tags: alcohol and drug use disorder, drug and alcohol use in the united states, russian and the world, suicide rates, share of population with alcohol and drug use disorders, life-expectancy-disease
Sign up for EARTH Dispatches
Enter you email below to get jaw dropping charts and maps delivered straight to your inbox.
Get the EARTH presentation
A 150 page high-resolution PDF containing all updated maps, charts and data on EARTH website; use as an information-packed educational slide show, printed booklet or a set of single-page handouts.
Learn More